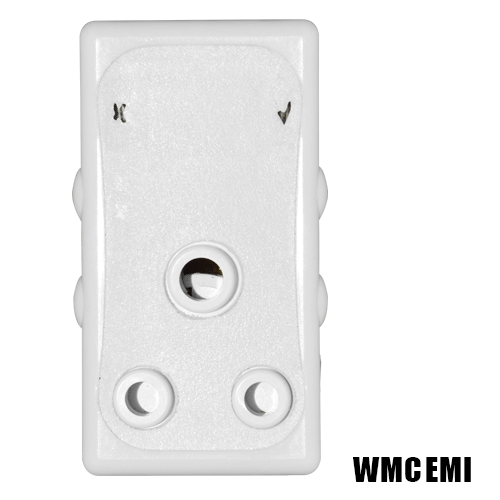 WMC EMI
WMC EMI
for
Residential & Office
use
The WMC EMI - Wonder Mains Combo EMI, is a high quality, high level Mains Power Surge Protector device guarding equipment and appliances on any electrical mains line with proprietary designed circuitry that performs a health check of the socket it is plugged into for correct grounding (earthing), which is an important requirement for effective surge protection.
---
WMC EMI - Wonder Mains Combo EMI
The WMC EMI is also flame retardant, locally manufactured to ISO 9001 standards, and fully tested to SANS, SABS, NRCS & CSIR standards.
Carries an inclusive 24 month Insured Warranty of up to R20 000! (Insuring that which is on the line protected by the Africa Surge SPD).
GUARANTEED – You won't need to buy another one!
PRODUCT CODING LEGEND
W = Wonder | P = Plug | M = Mains | T = Telephone | D = Data | C = Combo | TV = Television | SAT = Satellite
X = Xtra hi | HiLo = Automatic Voltage Regulator | C = Computer Cord | CC = Dual Computer Cord | L = Laptop Cord
Protecting your high value devices (which have electronic circuitry such as modern fridge, freezer, )