WMC HiLo -
Load Shedding & Surge Protector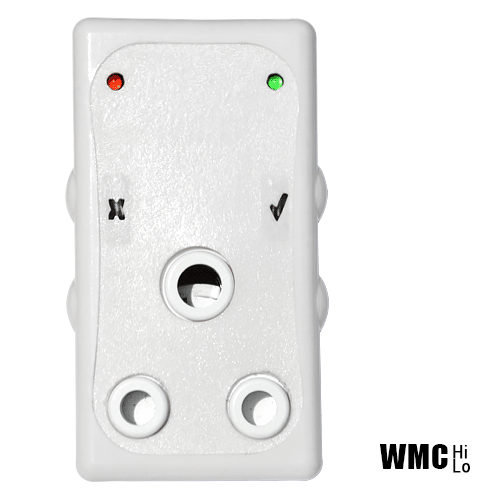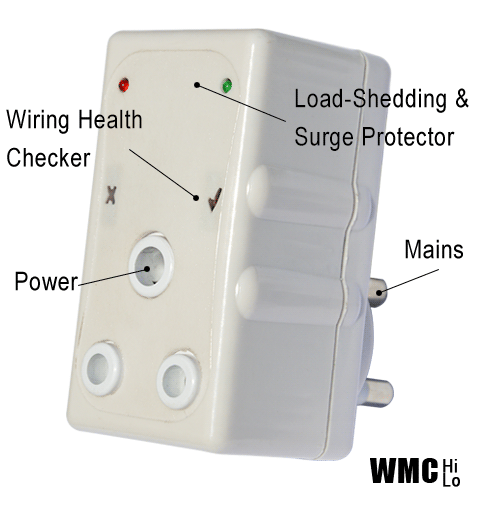 WMC HiLo
WMC HiLo
for
Residential & Office
use
The WMC HiLo - Wonder Mains Combo, is a premium high quality, high level Mains Power, Load-Shedding (with Automatic Voltage Regulator) and Surge Protector device guarding equipment and appliances on any electrical mains line with proprietary designed circuitry that performs a health check of the socket it is plugged into for correct grounding (earthing), which is an important requirement for effective surge protection.
---
WMC HiLo - Wonder Mains Combo HiLo
The HiLo range of products protects against voltage fluctuations with its Automatic Voltage Regulator, and it is also flame retardant, locally manufactured to ISO 9001 standards, and fully tested to SANS, SABS, NRCS & CSIR standards.
Carries an inclusive 24 month Insured Warranty of up to R20 000! (Insuring that which is on the line protected by the Africa Surge SPD).
GUARANTEED – You won't need to buy another one!
PRODUCT CODING LEGEND
W = Wonder | P = Plug | M = Mains | T = Telephone | D = Data | C = Combo | TV = Television | SAT = Satellite
X = Xtra hi | HiLo = Automatic Voltage Regulator | C = Computer Cord | CC = Dual Computer Cord | L = Laptop Cord
Protecting your high value devices (which have electronic circuitry such as modern fridge, freezer, gaming computer, security system). The HiLo component is an Automatic Voltage Regulator (AVR) which regulates the dips and spikes in electricity thus protecting against load shedding damage.
When first plugged in, the device runs a diagnostic of the wiring configuration (the lights all flash), then when the correct wiring has been detected, the green light (top right) and the orange check mark (bottom right) will remain on. This indecates that the wiring is correct and that the device is operating correctly - protecting whatever is on the line.