The Legendary Wonder Plug is
Undeniable
Original
Guaranteed
From designing, innovating and manufacturing surge protection products since 1991 to becoming the leading supplier of high quality surge and lightning protection in Africa. A progressive forward facing company with products you can trust.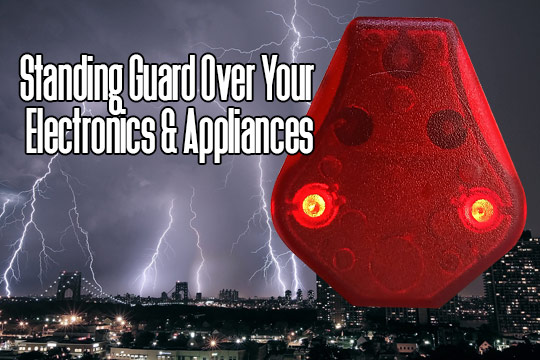 Who We Are
Africa Surge Protection started in 1991 with the invention of the Wonder Plug that took some years of convincing the market of its superior performance and quality, today Wonder Plug has become a household name.
Often copied. Never equalled. Our quality simply cannot be beaten.
Africa Surge continues to innovate and currently has the most extensive locally manufactured range of surge protectors in Africa. Watch for an even more extensive range of surge protectors serving even more markets and meeting your needs.
Provision of the highest quality products for Surge Protection available anywhere in the world, to lead the local and international markets with innovative, user-friendly, high-quality products backed by unparalleled support and service.
To dominate the surge protection market with the finest products, unsurpassed service and support and to provide innovation to the market we serve with products that 'easily make sense' and are used in every household throughout South and all of Africa and then the world.
---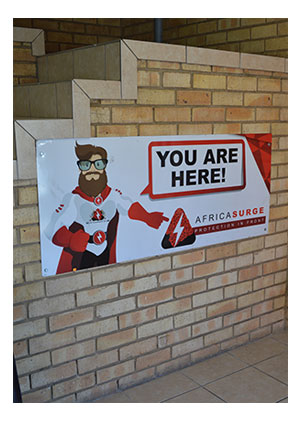 Manufacturers - ISO 9001 standards
Africa Surge follows ISO 9001 policies & manufacturing procedures
Our products have been tested by several test laboratories, including but not limited to, SANS, SABS, TEST AFRICA, TELKOM, INTERTEK, TACS Labs and more.
Going beyond the regulatory design and quality requirements of SABS and NRCS, we have had our products tested to International standards and independent tests by companies like Nashua with the co-operation of the CSIR.
We stand by our high quality standards and Guarantee our products with a replacement or repair service.
Furthermore, we include an attached equipment INSURANCE POLICY with our high-end surge protectors. This grants our customers peace-of-mind that their devices and equipment are properly protected. Guaranteed!
---
Innovators - Progressive Designs
Africa Surge Protection (Pty) Ltd is your most reliable surge protection supplier manufacturer in South Africa.
Imagine buying a product today where the manufacturer tells you "Yes its 100% Guaranteed". We stand by our product to the point that we will replace it even if it got struck by a damaging surge and destroyed the Africa Surge protector – return it to us, and we will replace it for you up to 2 years after you purchased it.
The future is certainly bright and with it brings new design concepts and ideas. Continually innovating, Africa Surge sees making it easier for customers to select and protect their electronics easier by bringing newly designed products to market. Watch this space !!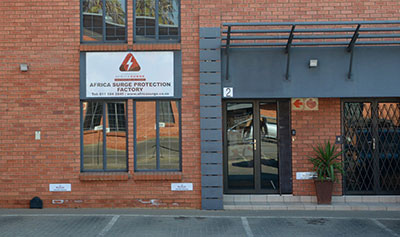 New factory offices in Hennops Park, Centurion
Our Credentials
Over the years we have garnered some of the certification that matters the most to you. This means that you are getting the best there is.
Here are just some of the accreditations we have. It is what lies behind the logo that is important. This is our quality commitment to you. Rest assured, you are getting the best there is. Guaranteed.
Below are just some of the companies who place their trust in our products.